Print(PDF/468KB) Apr. 26, 2023 Others
Sumitomo Pharma Redesigns Corporate Website
Sumitomo Pharma Co., Ltd. announced today that the launch of its redesigned corporate website.
In this renewal, the website design and structure have been redesigned for stakeholders to utilize the website more easily and conveniently. In addition, the Company made it comfortable to use on smartphones or tablets.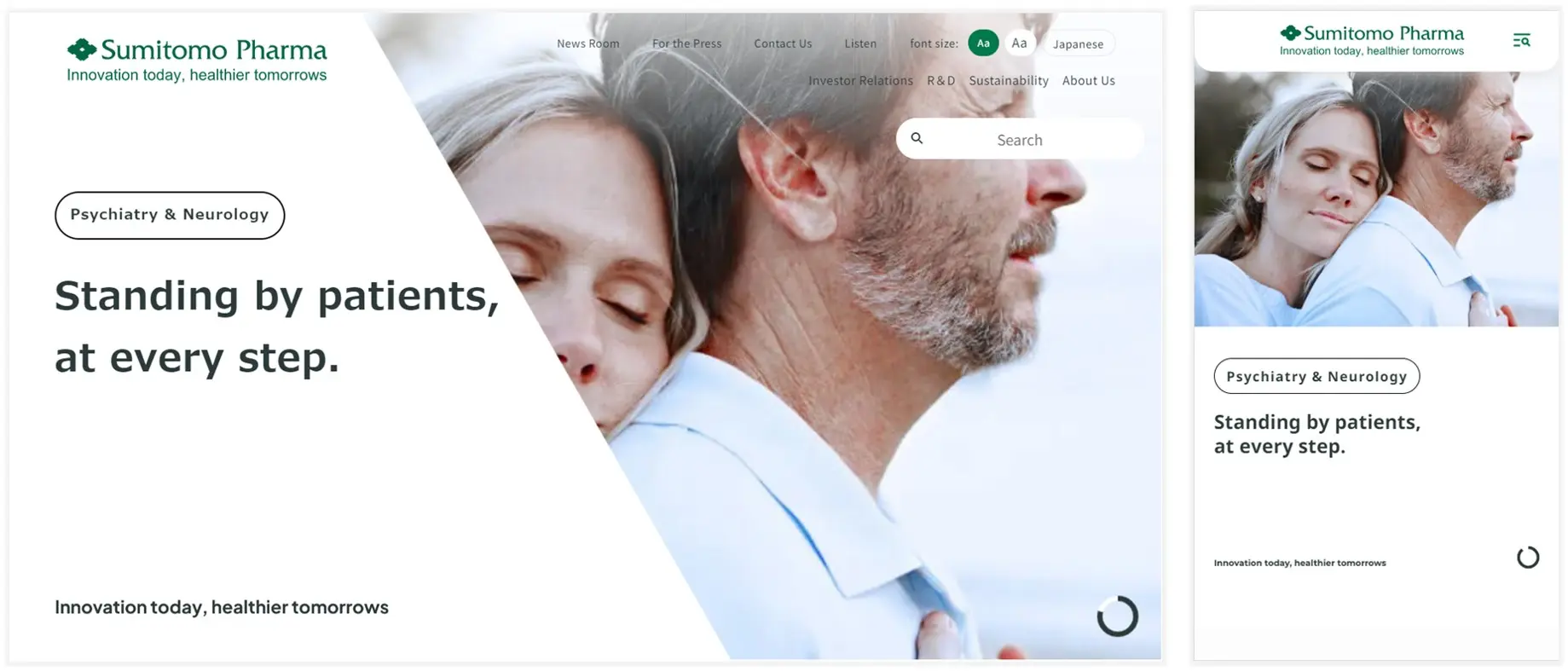 【The features of the redesigned corporate website】
1.Design
With a simple and bright design based on the Company's corporate color (dark green), it has made improvements such as changing the font and font size of the letters and using many images and icons so that everyone who uses it can browse more comfortably.
2.Navigation
The Company has improved the usability by improving the navigation for each page and category, and placing links to related contents on each page. In addition to a "Showcase" area where information such as its business and strengths can be seen at a glance on the TOP page, it has also established an "Activity Reports" area on "Sustainability" page that reports on its sustainability activities in a timely manner.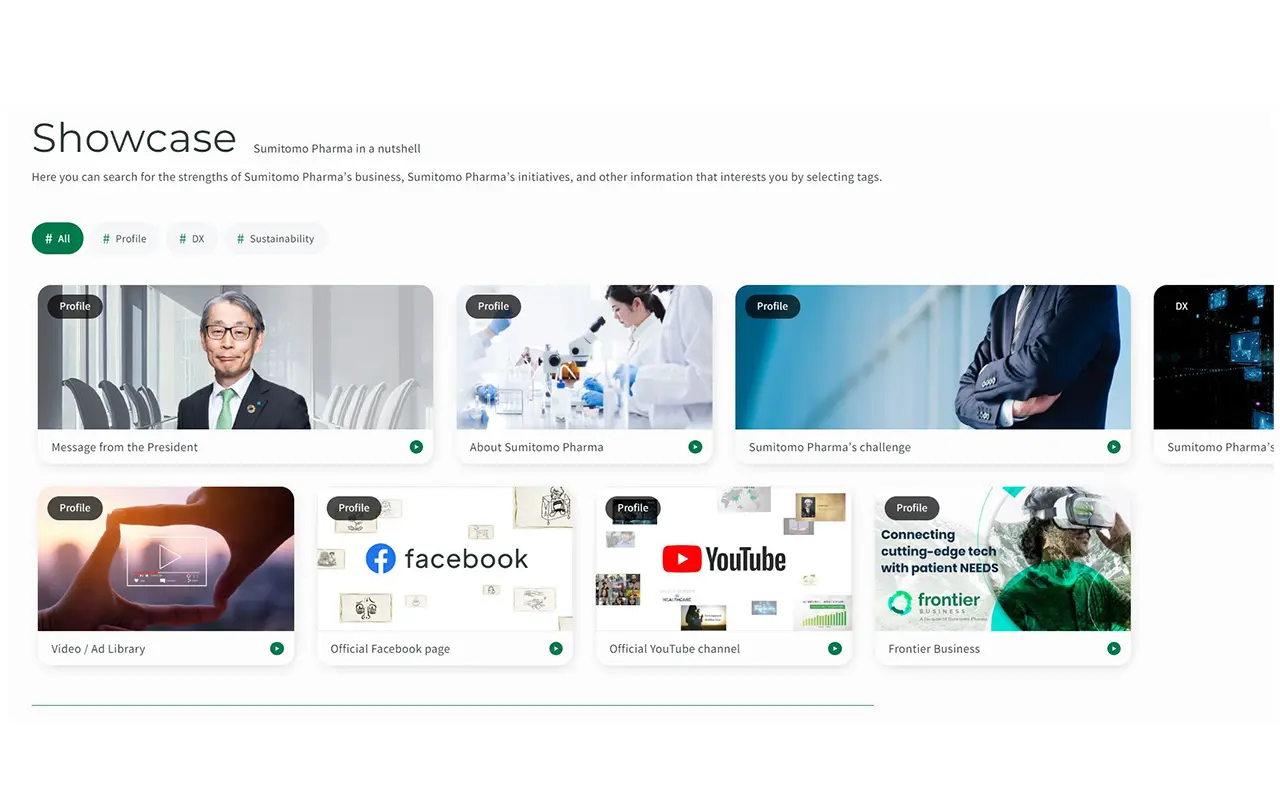 The Company will continue to strive to further enhance and improve the convenience of its corporate website, and to disclose information to its stakeholders in a timely, appropriate, and fair manner.