Print(PDF/138KB) Jul. 20, 2020 Sustainability
Sumitomo Dainippon Pharma Listed in FTSE4Good Index Series of Socially Responsible Investment
Sumitomo Dainippon Pharma Co., Ltd. (Head Office: Osaka, Japan; Representative Director, President and CEO: Hiroshi Nomura) has been selected for inclusion in the FTSE4Good Index Series of socially responsible investment (SRI)*1 for 18 years in succession, starting in 2003.
The FTSE4Good Index Series is a leading series of SRI indices produced by FTSE Russell*2 in order to measure firms' sustainability and ESG approach from the standpoints of Environmental, Social and Governance practices.
Corporate Mission of Sumitomo Dainippon Pharma is "To broadly contribute to society through value creation based on innovative research and development activities for the betterment of healthcare and fuller lives of people worldwide". Sumitomo Dainippon Pharma defines the implementation of this Corporate Mission as "CSR-Based Management". Sumitomo Dainippon Pharma will continue to promote CSR-based management and the sustainable enhancement of corporate value.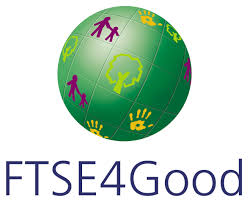 *1 Socially Responsible Investment (SRI)
Investment strategy whereby potential investors take into account assessments of a company's policies and actions in respect of corporate Social responsibility, Environmental issues, and Governance, in addition to analysis of financial performance.
*2 FTSE Russell
A company that delivers tools for investment decision-making on a global scale, including the development and management of numerous indices. Wholly owned by the London Stock Exchange.
<Reference information>
For CSR Initiatives of Sumitomo Dainippon Pharma and External Evaluation, please visit the website. https://www.sumitomo-pharma.com/csr/